2005 Ironbutt Rally Photos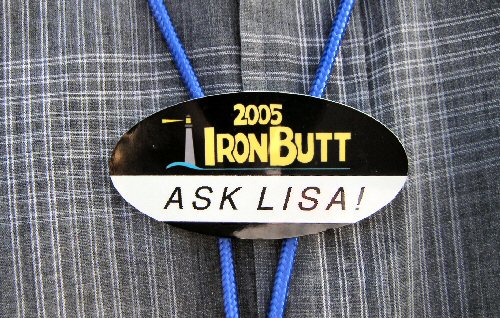 Mike Kneebone's nametag said it all. Lisa Landry was the rallymaster this year (again, after tackling the same job in 2003). Unfortunately, I didn't get a good picture of her this year, as she was almost aways surrounded by someone with a question, or a problem...
Copyright © 2005 by H. Marc Lewis
All rights reserved.