2005 Ironbutt Rally Photos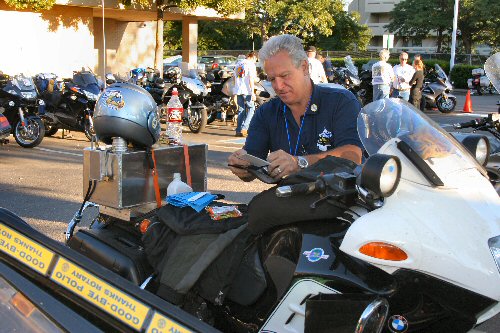 Bob Mutchler rode a BMW R1150RT-P (Police model) with a sidecar, and collected donations for Rotary's drive to end polio world-wide in 2005. He even showed up at the finisher's banquet wearing black formal dinner wear. Most of the other finishers were less well dressed, in a manner of speaking.
Copyright © 2005 by H. Marc Lewis
All rights reserved.