2005 Ironbutt Rally Photos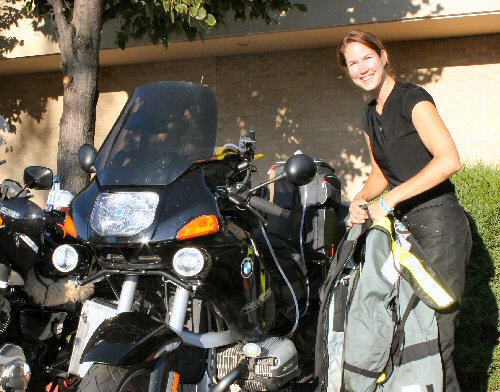 First-time rider Rebecca Vaughn doing some last minute prep with her BMW R1100RS. I don't think I ever saw her when she wasn't smiling. She had quite a few fans, including Gene Merritt who created a Website to track her progress for her friends and family.
Copyright © 2005 by H. Marc Lewis
All rights reserved.