2005 Ironbutt Rally Photos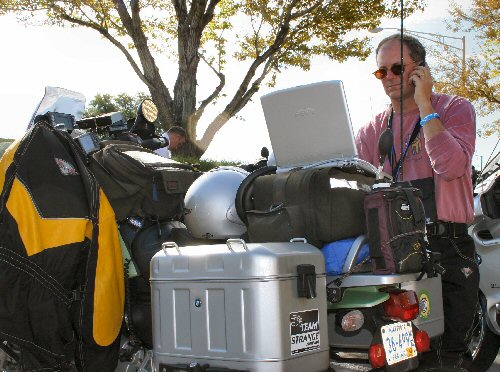 Jack Savage, probably still at work (his day job is as Editor for Whitehorse Press, publisher of motorcycle books). Jack rode an FJR1300 in the '03 IBR, and this year rode Eddie James' R1150GS to a top-10 finish. His route holder had in large print "DON'T CRASH EDDIE'S BIKE".
Copyright © 2005 by H. Marc Lewis
All rights reserved.