2005 Ironbutt Rally Photos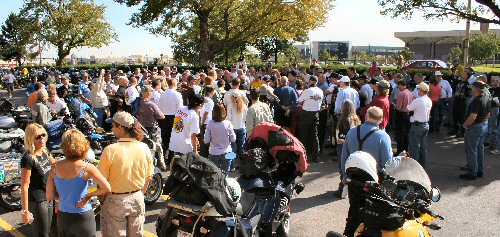 The rider's meeting, an hour before the official start. The weather in Denver was quite nice, but most of the riders chose routes for the first leg that took them through some serious rainstorms. The riders who headed for the west coast lighthouses and dams had the best luck, weather-wise.
Copyright © 2005 by H. Marc Lewis
All rights reserved.