NMRA Round Four - May 11,'01
80cc Main
Photos by Nancy Henderson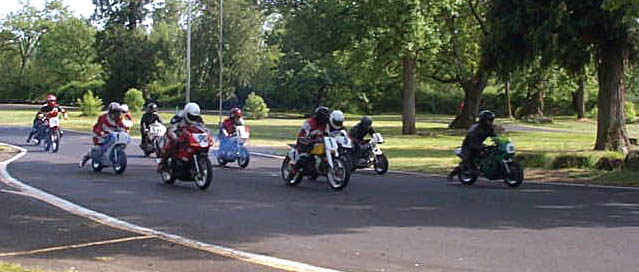 The start! I led till Turn One but Darrin & Frank passed me like I was standing still!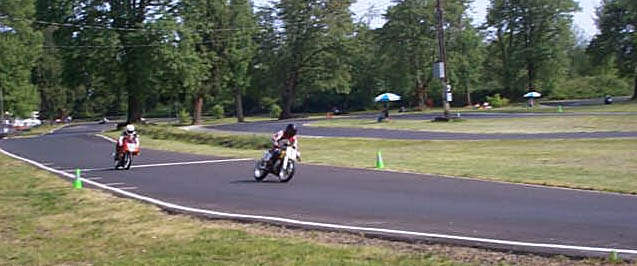 Frank & Darrin pull away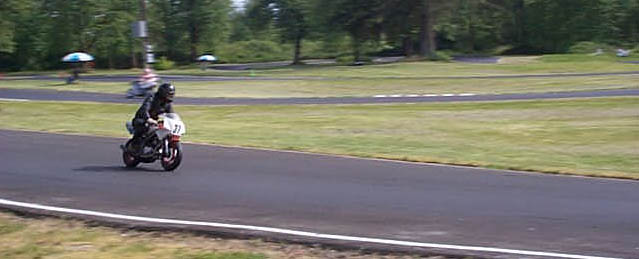 Paul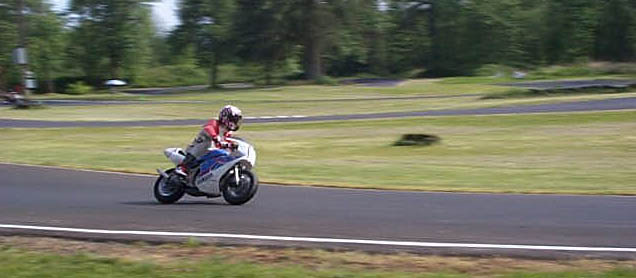 Bret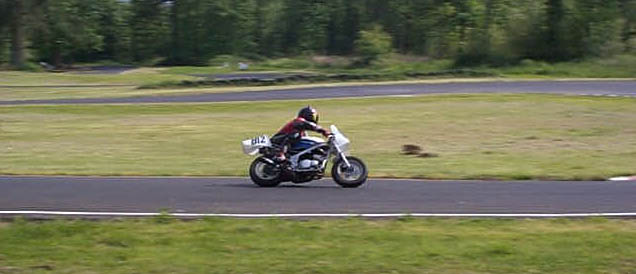 Ted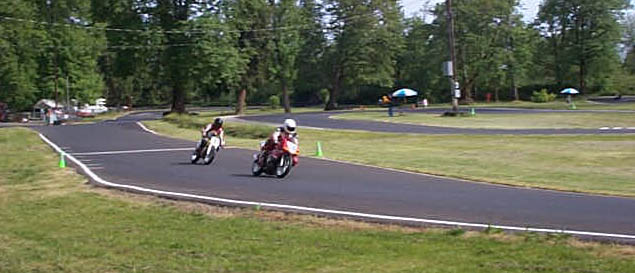 Darrin passes for 1st place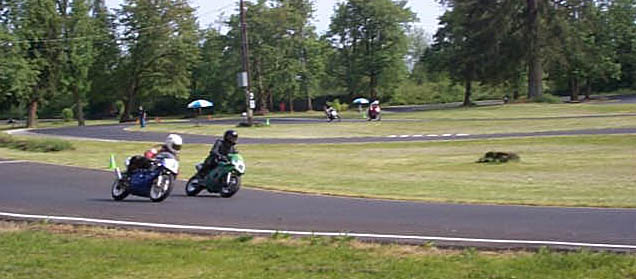 Ron's fantastic outside pass for 3rd - we were like this 2/3 of the way through Turn One then I blinked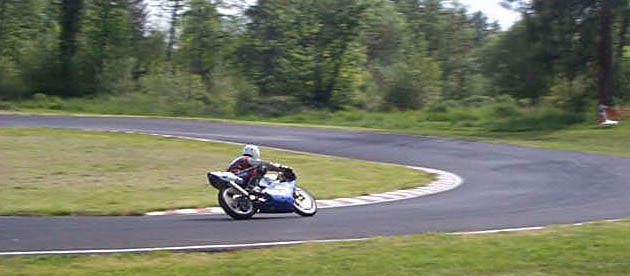 Ron pulls away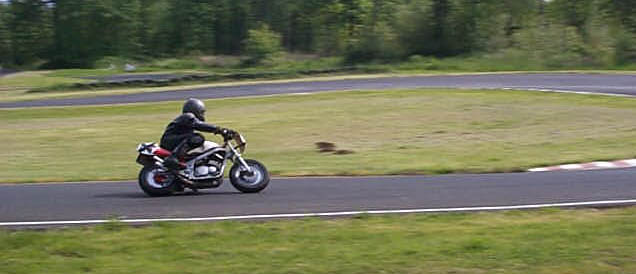 Mike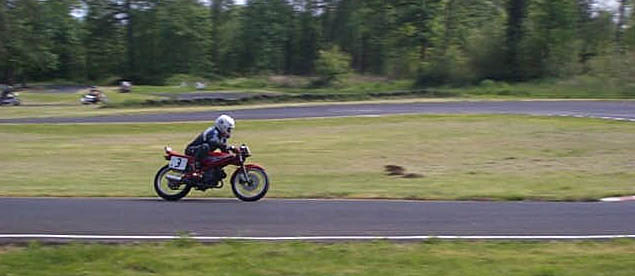 Ralph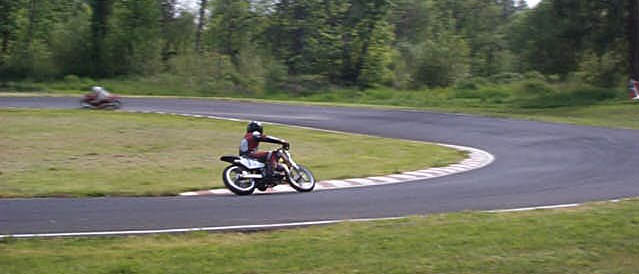 Darrin led Frank for the finish!
Back to NW-YSR