Keith's Temp Page
Pics of NMRA action at Pat's Acres on March 12th.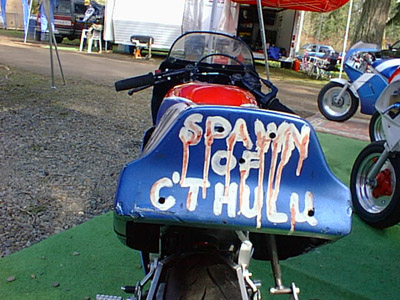 Havoc's YSR. You'll have to ask him...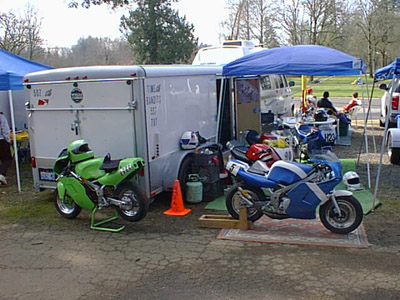 The Pit at Pat's Acres. Five bikes were on hand for this first exhibition
event, but they looked like they were having so much fun I don't doubt
that there will be more at future events.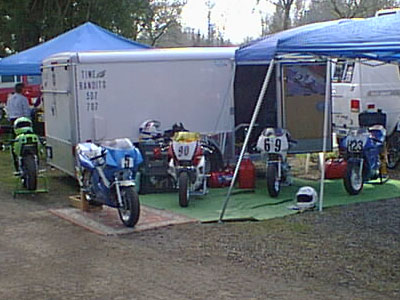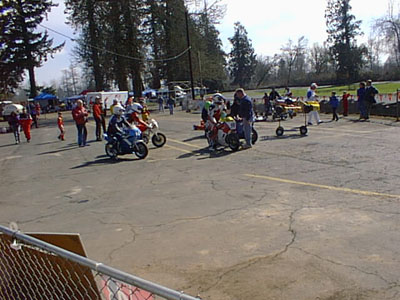 The YSRs on pit road ready to take to the track.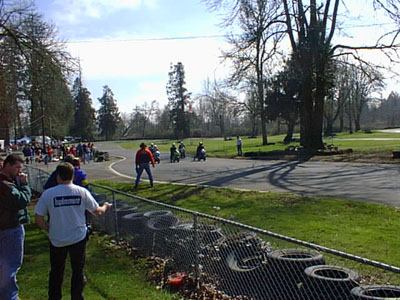 Gridding for the start...
...and they're off!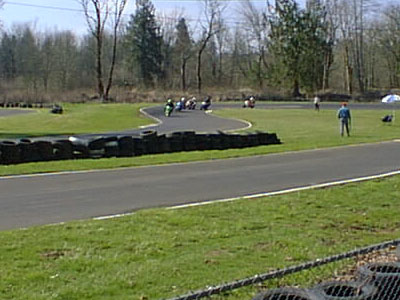 Sorry... my DC has no zoom feature.
© 2000 Keith Underdahl