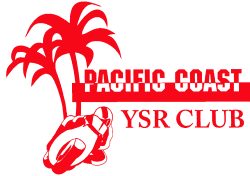 PCYC Season Opener - 25 Mar 2001
Team 6-7 Race Report
Date: Tue, 03 Apr 2001 17:24:40 -0700
From: Jonathan Fether <micheleandjon@uniserve.com>
To: havoc23 <carcosa@eskimo.com>
Subject: results
here are the race results, hope they are ok.
the race coverage sounds a lot like the race in Canby. it rained hard in
the morning for practice, then it looked like the sun was going to stay
out, but by qualifying it was pouring. I missed a couple of qualifying
heats, but it was worth it to stay dry. at race time things were drying
up quickly, and by the end of the day it was totally dry. me and Peter
had bad luck with our carbs filling with water. Neil and Jonathan2
poured at least a quarter cup ou of the airbox! Neil ran to Zellars for
a sponge, and came back with a mop head to replace our long since lost
air filter.we all crashed, and Kimbo was out for a long time with a
sheared bolt in the triple clamp.hell!I am still suffering from some
mind over attitude problem, while Peter is starting to rip. Kimbo is
learning fast, I think the rain is good for learning cause you are
always riding on the edge. In mountain biking if you get out early in
the year, when its wet and icy the dry stuff is a breeze. anyway team 67
soldiered through the day and did good for the conditions. The parking
lot was trecherous as ever, and the big wheel ttr 125's definitly
ruffled a few feather's and generally just added to the mayhem of first
day of the year.my kx was a handful with full slicks in the rain, and
the same halfway suspension I had in Canby. Me and Peter had a good
battle in the first race, but we both crashed.
Pacific Coast YSR Club Championship
Results listed in order of finish and season points - subject to scrutiny of PCYC officials
50 Stock/ Scoots
11 Tom Huxley 8
3 Manny Valoma 6
28 Jason Ma 4
50 MODIFIED
2 Mike Bruce 15
167 Peter Reid 12
28 Jason Ma 10
17 Horst Hinz 8
11 Tom Huxley 6
20 Chris Jung 5
67 Jonathan Fether 4
3 Manny Valoma 3
93 Kathy Hubble 2
13 Terry Peregoodoff 1
10 Brian Blakely 0
1 Roland Sturt-Smith 0
8 Julian Chiu 0
63 Claire Johnson 0
76 Kimberly Reid 0
THUNDER 4 strokes *** not enough riders to form a class ***
69 Paul Ludwig
96 Matt Doyle
80 Stock
2 Mike Bruce 15
3 Manny Valoma 12
167 Peter Reid 10
67 Jonathan Fether 8
17 Horst Hinz 6
93 Kathy Hubble 5
28 Jason Ma 4
13 Terry Peregoodoff 3
10 Brian Blakely 2
11 Tom Huxley 1
1 Roland Sturt-Smith
8 Julian Chiu
20 Chris Jung
63 Claire Johnson
76 Kimberly Reid
GP Open
69 Paul Ludwig 15
2 Mike Bruce 12
96 Matt Doyle 10
67 Jonathan Fether 8
167 Peter Reid 6
93 Kathy Hubble 5
28 Jason Ma 4
17 Horst Hinz 3
13 Terry Peregoodoff 2
20 Chris Jung 1
11 Tom Huxley 0
1 Roland Sturt-Smith 0
3 Manny Valoma 0
8 Julian Chiu 0
10 Brian Blakely 0
63 Claire Johnson 0
76 Kimberly Reid 0
Back to NW-YSR