2005 Ironbutt Rally Photos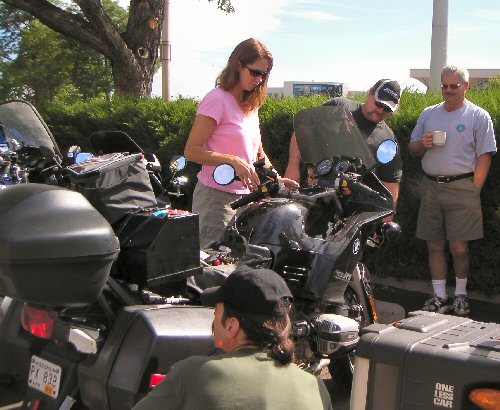 Rebecca Vaughn, Warchild, and Jeff Fisher watch as Bill McAvan figures out how to repair a broken fuel cell mount on Rebecca's bike, prior to tech inspection. Bill (who built the aux tank) hired a guy who drove his welding rig to the parking lot, and stick-welded Rebecca's aluminum mount on the spot. It passed inspection. IBR people are resourceful.
Copyright © 2005 by H. Marc Lewis
All rights reserved.