2005 Ironbutt Rally Photos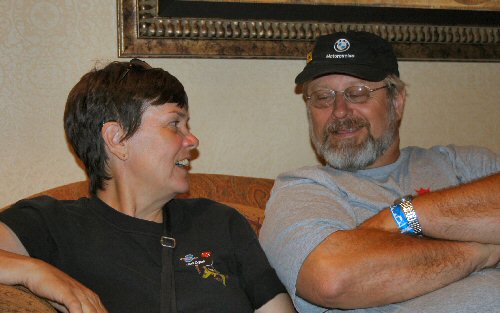 Ross Copas ('86 Ironbutt Rally winner) and his wife, Jean. Ross was one of several past winners who came to spectate and lend support. Ross and Paul Taylor ('03 IBR winner) offered assistance in route planning to the first-time riders who wanted it after the bonus listings were handed out the night before the start.
Copyright © 2005 by H. Marc Lewis
All rights reserved.