2005 Ironbutt Rally Photos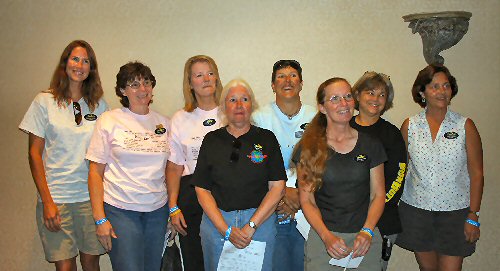 The women riders of this year's IBR, from left to right: Rebecca Vaughn, Rosie Sperry (passenger), Coni Fitch, Phyllis Lang, Heidi Still, Vicki Johnston, Beverly Ruffin, and Donna Phillips (passenger). Heidi rode with her husband, Bob, but somehow managed to finish 2 places higher in the results. Points can definitely be lost at the scoring table, and not just on the road. Being meticulous about the documentation and receipts helps.
Copyright © 2005 by H. Marc Lewis
All rights reserved.