2005 Ironbutt Rally Photos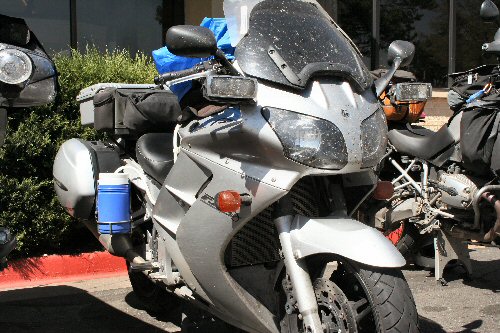 Tobie Stevens' FJR1300 looking none the worse for wear after 10,000 miles (discounting the bugs, of course).
A lot of riders changed tires at checkpoint #1, some even used borrowed wheels to make the change quicker. Some, notably those running hard rubber like Metzeler ME880 Marathons, made the entire ride on one set of tires and still had some tread left at the finish.
Copyright © 2005 by H. Marc Lewis
All rights reserved.