2005 Ironbutt Rally Photos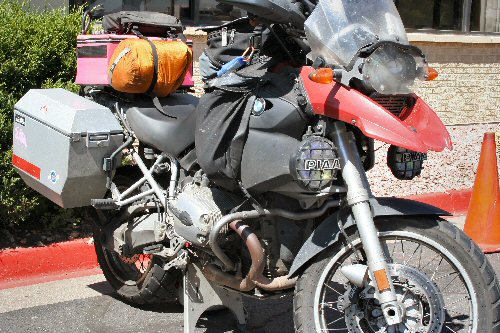 Vicki Johnston's R1200GS -- she's now got 64,000 miles on the odometer, and the bike is barely a year old! I own one of these bikes myself (and have an R1200GS.info Website to support them). Bo Abernathy, who rode to witness the finish from Alabama, used to be the high-mileage entry in the R1200GS Registry, but after seeing Vicki's bike, he just shook his head in amazement.
Copyright © 2005 by H. Marc Lewis
All rights reserved.