2005 Ironbutt Rally Photos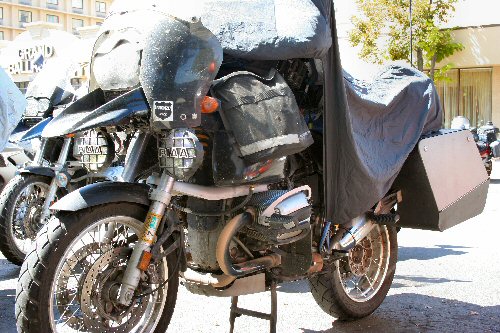 Jeff Earls' BMW R1150GS has seen a few IBR finish lines, and missed one. This year, Jeff got the most points-per-mile (in other words, had the most 'efficient' ride), and until the last few minutes before the final checkpoint closed, was in the lead. He finished 3rd.
Copyright © 2005 by H. Marc Lewis
All rights reserved.