2005 Ironbutt Rally Photos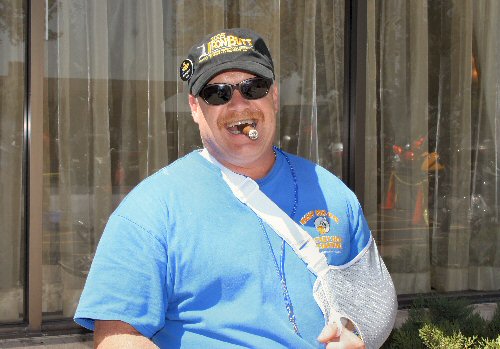 Brian Roberts was one of the first to drop out when a hooved forest rat (aka "deer") forced him off the gravel shoulder of a corner in Idaho the first night of the rally. Fortunately, Tom Melchild came along right behind him and got Brian to the hospital. Tom would have earned a little leeway in the timing for rendering aid to another rider, but I don't believe he needed it. Brian showed up at the finish with a huge smile and a positive attitude. I'll bet he tries again in 2007.
Copyright © 2005 by H. Marc Lewis
All rights reserved.