Team Spawn Bikes
These bikes compete in the NMRA race series: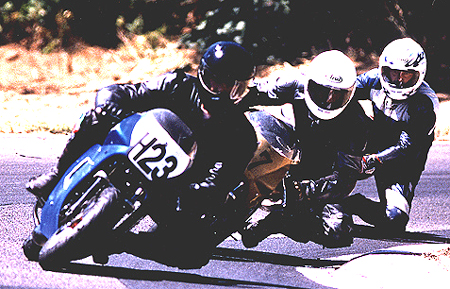 The original "Spawn" (retired)
.
Spawn I Spawn II Spawn III
1987 YSR-50 1987 YSR frame w/custom bracing 1991 YSR-50
TCR motor '83 YZ80 watercooled motor TCR motor & pipe
20mm carb Clipons, steering damper 24mm flatslide carb
Toomey Pipe Alu rims, Ohlins shock Alu rims, clipons
Dunlop TT90s IRC 730s IRC740s
.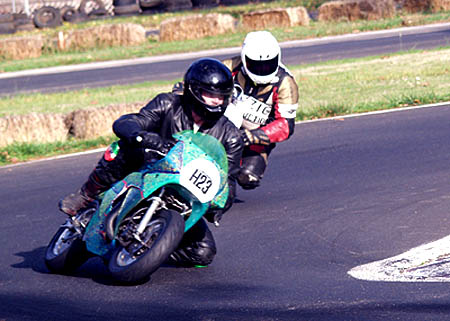 "Scyther"
YSRM-80 waterpumper
Suzuki RM-80 motor; Fox shock; Alu rims; EX500 front caliper
GP80 class winner 2000
.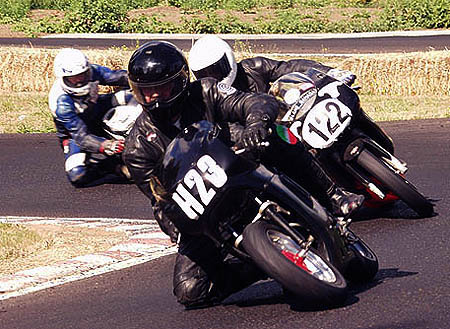 "Shadow"
1991 YSR-50 Superbike
TCR motor w/head & exhaust porting; Pro-flo pipe w/EGR sensor;
Fox Shock; Alu rims; NSR bodywork
.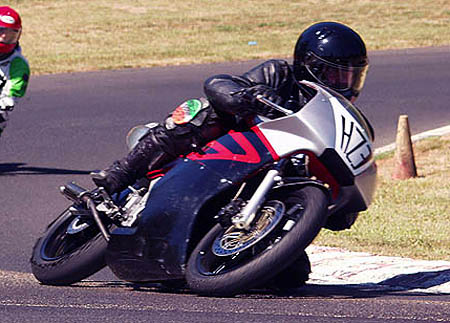 1992 Moriwaki MH-80
Swedetech CR-80 motor; Banke tuned pipe; RS125 rims;
F2/3 front caliper/rotor; AirTech bodywork
More Details
And new for 2003, competing in the Sounds of the Past vintage series: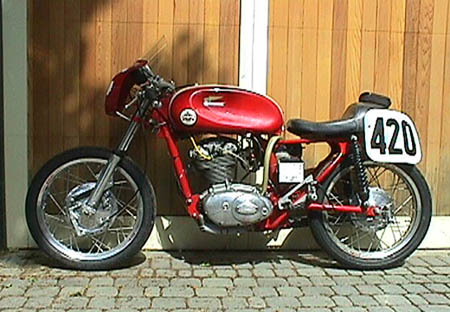 "Devil Duckie"
1964 Ducati 250 narrowcase
Dual-plug 350 head; Excel rims;
Dellorto carb; custom forks & brake
More details