Recommended Products
Here are some products I use and recommend. They are in my opinion either the best of their category, or the only item in their category. Unless otherwise noted, I have no financial interest in, nor receive any compensation from, any of the companies mentioned below.
---
Warm'n'Safe
Mike Coan, the inventor of the solid-dtate electronic gizmo (aka the
HeatTroller
) that allows you to dial the precise amount of heat into your heated riding gear or handgrips, now makes and sells an amazing array of heated gear and controllers. He's even got a
European
Website!
I've been buying and using Mike's stuff since 1992 or so, and it just keeps getting better. Most all my Pacific NorthWet riding friends with heated gear are using Mike's HeatTroller — it lets you dial in the perfect amount of heat so you are simply unaware of the temperature. Never too cold or too hot, like with simple toggle switches. He's sending me one of his heated jacket liners to replace my ancient Gerbings, and I can't wait to give it a try...
Fox Creek Leather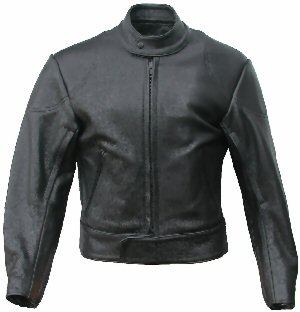 Have you ever worn a piece of clothing, gloves or boots for the first time and they made you feel really invincible? The first time I remember that happening to me was when I began riding enduros and hare scrambles in the Mojave in the 1970's.
I started off with jeans and my old army field jacket. After falling and cutting the crap of of my knee one time, I bought some leather pants. I swear they made me 10% faster, simply because I felt so much better protected.
Well, I just got a Fox Creek leather jacket (A V 1.8 model, to be specific) and that's exactly the way it makes me feel When I wear it. Invincible.
Fox Creek is a small, family-owned business located near the Blue Ridge Parkway in Virginia. They make their products themselves, using thick, supple leather and offer a lifetime guarantee on workmanship and materials. How often do you find a company willing to stand behind their products that proudly?
I'm one of those riders who goes by the old adage: "dress for the crash, not for the ride". This jacket is seriously good crash protection -- it reminds me of road racing leathers, it's that good. Careful design, excellent construction, and high quality, thick leather, yet supple enough to be worn with comfort for daily off-motorcycle use, if desired.
My jacket has zippered cuffs, two conventional outside zippered pockets, one snapped inside "wallet" pocket, zippered mesh vents in the sleeves and back, and a clever velcro'd internal waist adjustment. The zippers are those heavy-duty YKK type, which I particularly appreciate as I have several old leather jackets which had their cheaper zippers fail, requiring expensive repair.
It came with a Thinsulate® padded liner for cold weather, which zips out when desired. The jacket has nylon lined sleeves and a mesh liner, making it easy to slip on and off.
Fox Creek makes an excellent product, and I highly recommend them if you're considering leather jackets, chaps, vests or gloves. Their products are sold on-line.
---
Cycoactive
The folks at
Cycoactive
, a small Seattle, Washington company have everything you could want in the way of GPS systems and mounts for motorcycles. Their Website is very slick and not only shows photos and specs of all their products, but has helpful information for selecting the right unit and the right software.
Cycoactive is also the USA Distributor for Touratech accessories from Germany, and their catalog of Touratech stuff is very large and impressive as well. If you ride a BMW GS like me, you need to visit their site -- even if you ride something else, they're worth a visit. One thing I particularly like about their Website is that it shows a tiny "current shopping cart contents" window in the upper right corner. Very neat!
I've purchased quite a bit of stuff from them, and always received excellent service. Highly recommended.